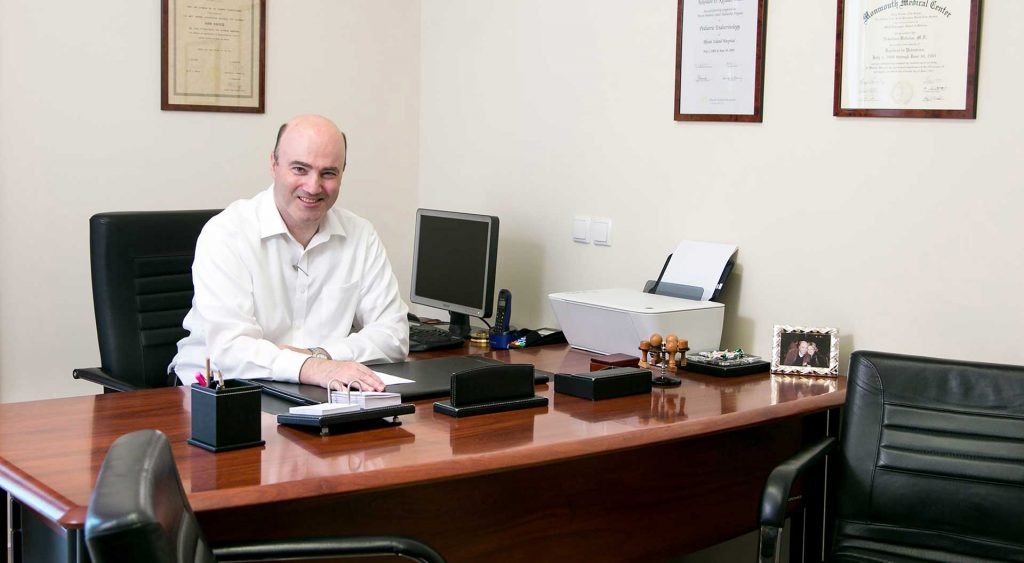 CURRICULUM VITAE
Dr Nikolaos Kefalas
Paediatric Endocrinologist – Diabetologist
Chief of Paediatric Diabetes Maternity Clinic at MITERA Hospital
Education & Qualifications
1988-1995 Medical School at the University of Athens. Degree received in 1995 with a grade of Very Good
Obligatory rural rotation at the Regional Medical Office of Serifos island from 7/1995 to 10/1996.
Paediatric Residency at Monmouth Medical Centre, NJ, USA from 1/7/1998 to 30/6/2001
Paediatric Endocrinology and Metabolism Fellowship at Rhode Island Hospital, Brown University, RI, USA fro 1/7/2001 to 30/6/2004. Research fellow at Brown University during this period.
Paediatric Examinations in Greece, April 2004. Sub-specialty in Diabetes, Greece May 2008.
Associations & Periodicals
Ad Hoc Reviewer of Paediatric Diabetes periodical, ISAD since 2/2013
Member of the Hellenic Society for Child and Adolescent Endocrinology since 10/2008, and associate member of the Hellenic Endocrinology Society since 10/2008.
Vice-President of the Hellenic Diabetes Federation (EL.O.DI.) from 4/2007 to 6/2016.
Member of the International Society for Paediatric and Adolescent Diabetes (ISPAD) since 2/2005.
Member of the Hellenic Diabetes Society since 2/2005.
Member of the American Diabetes Association (ADA) since 8/2004.
Member of the American Academy of Paediatrics from 7/1998 to 6/2004.
Member of the Medical Association of Athens (ISA) since 6/1995.
Member of the editorial board of the periodical "Diabetes News" from 9/2004 to 9/2008.
Member of the Editorial Board of the periodical Diabetes Mellitus "Care for Everyone" since 5/2008.
Professional Experience
Collaboration with the paediatric endocrinology clinic at Aglaia Kyriakou Hospital, managing the diabetic outpatient clinic from 21/2/2005 to 30/9/2008.
Member of the Paediatric Clinic at General, Obstetrics-Gynaecological, Paediatric MITERA Hospital as Paediatric Endocrinologist since 1/2/2005, Chief of Paediatric Diabetes Clinic since 2/2016.
Medical consultant at MiniMed – Medtronic (continuous infusion systems) since 1/9/2004.
Lectures
Participation in the post-grad program for the education of paediatric diabetes nurses with a lecture entitled "Insulin pumps: what are they, how do they operate and how are they placed?" on 25/1/2016, at the Nursing Department of the University of Athens.
Countless lectures, seminars and conferences on diabetes and education.
Clinical Interest & Research
Clinical Interest
Diabetes mellitus in children under 6 years of age.
Research
Use of continuous insulin infusion system – continuous glucose monitoring system ("artificial pancreas").
Publications & Awards
Poster on "Particularities in the Treatment of Pre-school Children with Type 1 Diabetes Mellitus with an Insulin Pump", by N. Kefalas and Chr. Bartsocas, at the Hilton Athens Hotel, 27-31/3/2013.
"Education and Treatment Team for Type 1 Diabetes Mellitus: how important is the participation of a specialised nurse?" Nikolaos Kefalas, Grace of Science, Honorary Book for Professor Christos Sp. Bartsocas, National and Capodistrian University of Athens, 195-199, 11/2012.
Participation in the writing of the "Guidelines for the Management of Diabetic Patients", of the Hellenic Diabetes Association, 10/2011.
"Screening for Associated Autoimmunity in Children and Adolescents with Type 1 Diabetes Mellitus" by K. Karavanakis, K. Kakleas, E. Paschalis, N. Kefalas, I. Konstantopoulos, V. Petrou, M. Manariou, Ch. Karagiannis (Hormone Research 209;71:201-206)
Abstract at the ESPE conference in Helsinki, Finland in 6/2007, with a paper entitled "Improving Glycemic Control in Type 1 Diabetic Children by Using a Portable Device of Continuous Glucose Monitoring" by Ch. Chatziathanasiou, V. Petrou, A. Papathanasiou, V. Sparpas, A. Kitsopoulou, P. Papachilleos, P. Nikolopoulos, N. Kefalas.
Usefulness of PRECISION X-TRA Ketone Strips in an exercise involving children with Type 1 Diabetes Mellitus at summer camp, by N. Kefalas et al (poster at the 9th Pan-Hellenic Diabetology Conference, Rhodes 17-20/3/2005).
Growth Hormone and the Choroid Plexus: potential mechanisms for GH induced pseudo-tumor cerebri, by N. Kefalas, C. Johanson, T. Nguyen, P. Gruppuso (poster at 2004 PAS meeting, San Francisco, CA, USA).
Paediatrics in a Page, by S. Kahan, K DeAntonis: Section 5 Endocrinology pp. 65-80 (Blackwell Publishing 2003).